2127 Greenville Ave
Dallas, TX 75206
Eco Friendly dry cleaning
You never get a second chance to make a first impression and designer brands can cost a fortune. Alterations are an affordable way to give you a custom fit for all of your favorite clothing items. U.S. Cleaners can handle everything from minor repairs to major adjustments. Zippers, buttons, size adjustments, hems, and more – our craftsman can do it all.
Alterations can also bring new life to your favorite outfits.  Tailoring clothing is an eco-friendly way to enhance your wardrobe.   Why buy new clothes when you can add variety with a new hemline or added sparkle?  Go green while saving money by using alterations to stay up to date with the latest trends.
Let US help you with your alterations.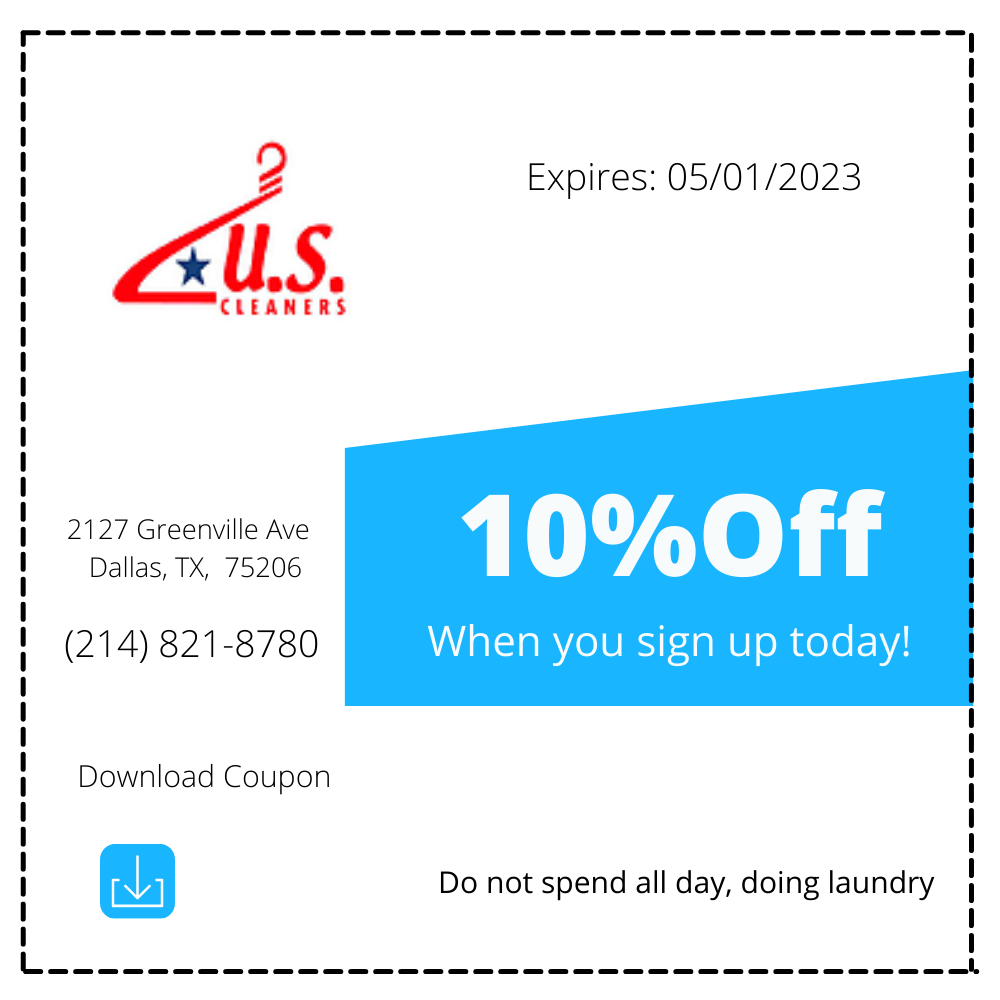 Don't forget 
Subscribe for our customer specials and offers
Main address
2127 Greenville Ave
Dallas, TX 75206
Send us a mail
info@sherryb30.sg-host.com